Westaro provides a comprehensive range of corporate uniforms and workwear for all types of businesses and industries.
Our range includes uniforms and specialist workwear items for construction & healthcare, hi-viz jackets, security uniforms, safety glasses and safety boots plus much more.
We also offer a screen print and embroidery service to customise your uniforms with your corporate branding.
We also offer a range of rucksacks, conference bags, shopping bags, baseball caps, hats and umbrellas – all customisable with your company branding.
At Westaro, we understand how important corporate image is in today's highly competitive marketplace, and believe that there is no simpler or more cost-effective way to promote and advertise your company name than with your logo printed across all your work wear.
We can print any design on any clothing material due to our state of the art in house printing & design department.
Our strength lies in our ability to provide all our customers with the complete package beginning with the basic design concepts through to the finished printed product.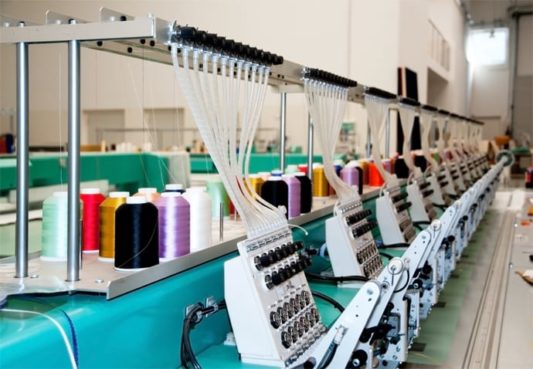 Screen Printing is suitable for Hi Viz Clothing. We screen print in house and can take your logo and prepare it for printing on the chest, sleeve or full back of the garment. With our in-house printing facilities we pride ourselves on are quick turnaround and excellent quality.
In addition, we offer an embroidery service through our external strategic partner.  We can apply logos on almost any position and to almost any size on your garment. With a durable finish, this method of personalisation will last on your garments wash after wash. The embroidery machine equipment can stitch logos and designs using up to 15 different colour threads and across the full shoulder-to-shoulder width of an adult size garment. A popular requirement for clothing items is to have them embroidered with a customer's logo, brand name or with staff names.
At times an embroidered finish is a more suitable solution to screen printing. It can often convey a sense of tactile quality which may add value to a product. The polo t-shirt for example is often worn at corporate functions and an embroidered crest logo exudes casual but stylish professionalism. Embroidery is also used for branding outdoor workwear due to its physical durability and smart professional appearance.
With our embroidery facilities it makes it very easy to turn around your order within 2-3 working days.
Please enquire for a price of embroidered or multi-colour printed logos.
Email us your logo and we will determine the cost of the screen print or embroidery and the appropriate placement of your logo.